Kraken Webinars
Immerse yourself in the space with some crypto-experts
Beginner and Advanced Crypto Webinars
Continue your cryptocurrency eduction with Kraken's webinars, where we take a deeper dive into topics suitable for crypto noobs and OGs alike.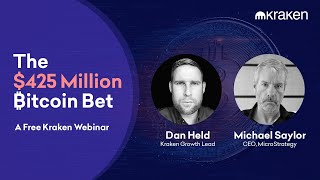 4億2500万ドルの賭け ダン・ヘルドとマイケル・セイラー
クラーケンのダン・ヘルドがマイクロストラテジーのマイケル・セイラーCEOを迎え、投資哲学や戦略に迫ります。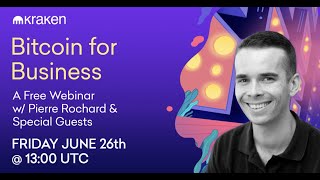 ビジネスとしてのビットコイン
クラーケンのピエッレ・リチャードが、複数の専門家を迎えて、支払い手段としてのビットコインや経済的な自由を手に入れる手段としてのビットコインについて議論します。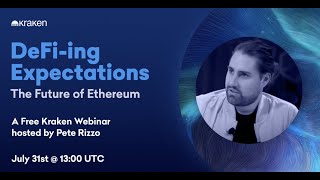 DeFiへの期待とイーサリアムの未来 
クラーケンの総合編集長を務めるピート・リッゾーが、DeFiに関連の専門家を集め、可能性や課題について議論します。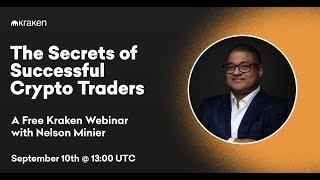 The Secrets of Successful Crypto Traders
Kraken's Head of OTC Sales & Trading, Nelson Minier, leads an exclusive webinar designed to give Kraken clients insights into the lives and careers of some of the world's top cryptocurrency fund managers.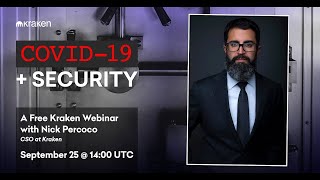 COVID Security Webinar
In the wake of the COVID-19 pandemic, it's more important than ever that traders and investors take matters into their own hands, staying abreast of evolving tactics used by criminals and understanding how to implement effective digital strategies to combat them.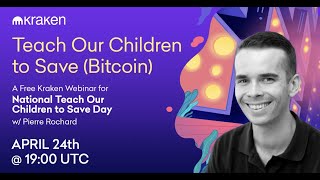 Teach Our Children to Save (Bitcoin)
We all want our children to become responsible savers. The best way is to teach them good habits and about good money.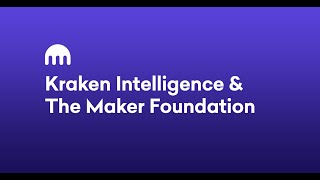 Kraken Intelligence & The Maker Foundation
In late 2019 Kraken Intelligence sat down with Greg Di Prisco, the Head of Business Development at the Maker Foundation, following the release of their highly anticipated Multi Collateral Dai.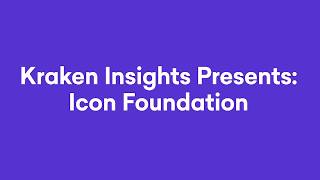 Kraken Intelligence & ICON Foundation
In late 2019 Kraken Intelligence sat down with Ricky Dodds, Head of Institutional Markets at ICON Foundation, and Min Kim, Founder of ICON Project & ICON Foundation Council Member, to learn more about the ICON blockchain & foundation and what to expect in the future.